Dedicated to providing the highest level of breast care' with a focus on prompt' personal attention.
Meet Our ProvidersOur ServicesBreast & Body Boutique
Call (334) 747-7440 to make an appointment.
Physician referral required.
At the UAB Breast Health Clinic, part of the UAB Medicine Multispecialty Clinic at Baptist Medical Center South, we are dedicated to providing the highest quality service and care to the women of Central Alabama. Here, we focus on personalized care, easing fears and explaining every step in the breast surgery process to bring you peace of mind, while also providing compassionate care in an atmosphere that caters to the needs of women and their families.
"It's not just surgery, it's a relationship. When you first meet eyes and discuss the diagnosis, something special happens. Breast surgery is so much more personal than, say, a knee surgery. My patients know I'm going to be with them every step of the way." -Dr. Kertrisa McWhite
At the UAB Breast Health Clinic, our trained surgical breast oncologists have dedicated their practice to the treatment of all diseases of the breast, both benign and malignant. We offer prompt, comprehensive, compassionate, state-of-the-art care, individualized to your specific needs.
Click here to learn more about other UAB Medicine Specialties
---
---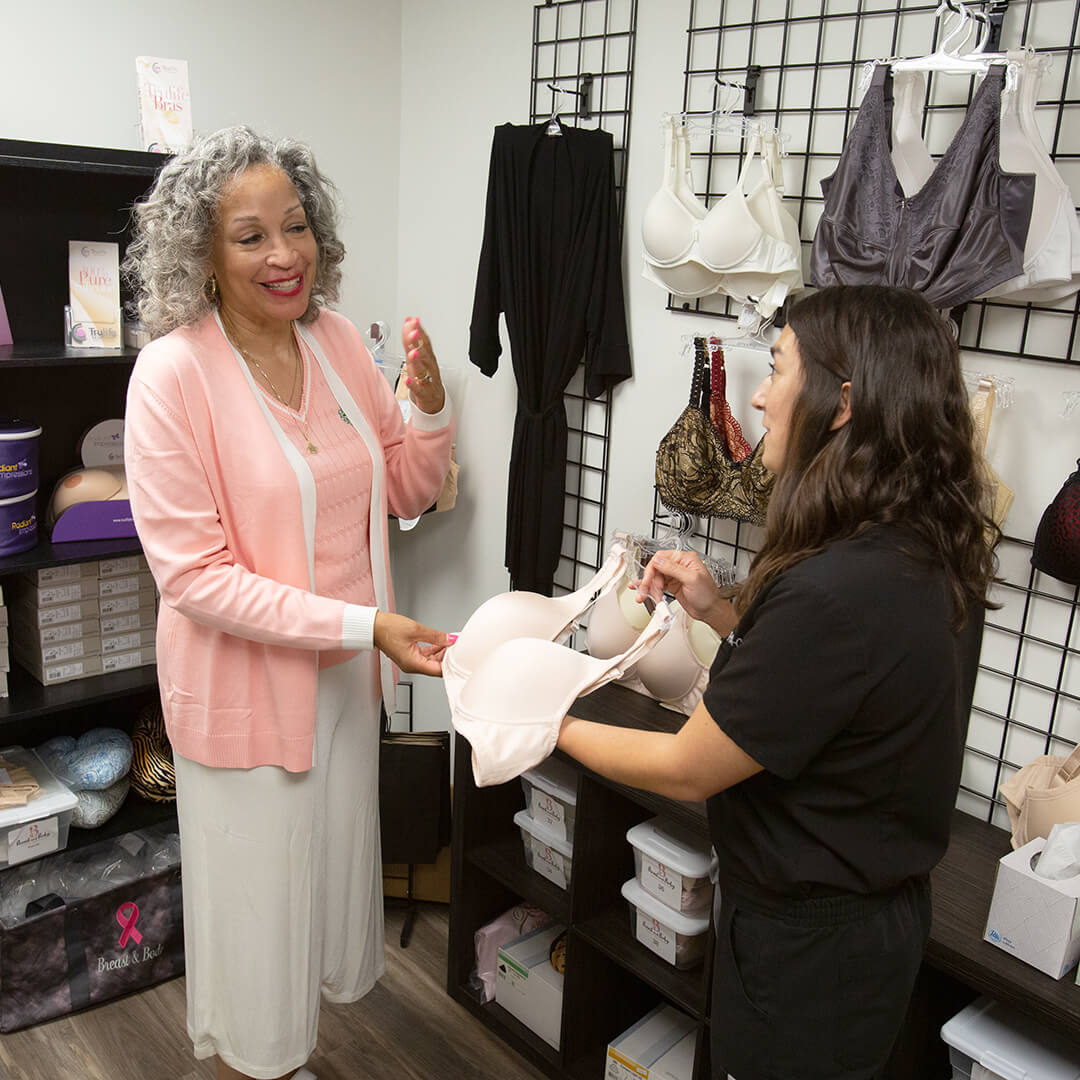 Located within the UAB Medicine Breast Health Clinic right here in the River Region, the Breast & Body Boutique offers a variety of products designed to help women look and feel their best after a lumpectomy or mastectomy.
We provide emotional, educational, and cosmetic support in an atmosphere developed by women, for women. Personal consultants help you choose the products that are right for you from wigs, hats and scarves to bras and prostheses.
Patients seen by appointment only.
Call (334) 478-5090 to schedule.